Brian's Boards
Brians design concepts are slightly different as he has explained elsewhere on this site:
Brian says:
Although it can all be done with the Rpi, I still used an arduino on the board because it can then be used to connect to Pi or to a pc running Arena. Would also be easy to upgrade to other single board computers that may become available.
I wanted the leds to light on four corners of the selected square, but you then need a 9*9 led array. I used 2*MAX2719 kits and dumped the led matrix that they were supplied with..
For the board I used a wooden tournament board from ebay (£22).
drilled 3mm holes at each square corner for the led's and another hole from the back of the board in the centre of each square (not all the way through) to mount the reed switches and diodes. To allow space for the electronics and wiring under the board I will add wooden mouldings around the edges.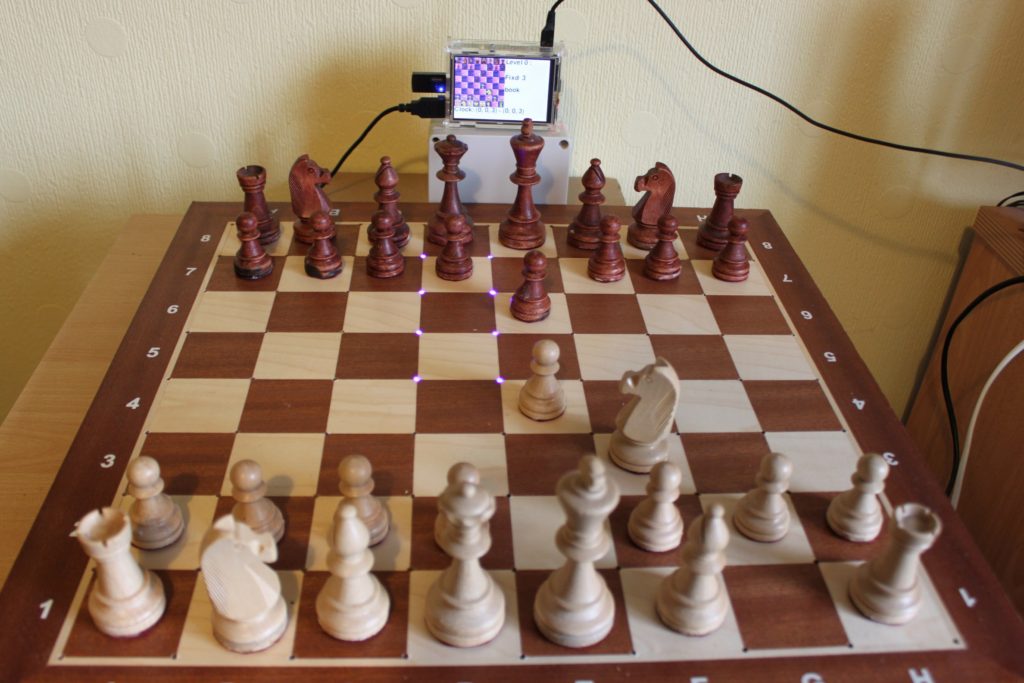 I want to recommend my method for the board because it is so simple and works so well.
I bought this board on ebay http://www.ebay.co.uk/itm/152207797934
drill a 3mm hole at each corner of every square for the led's.
counter drill from the back not all the way through because the led base is bigger than the top
drill a 3mm hole again not all the way through to insert the reeds vertically. ( i use a bit of pipe on the drill bit to set the depth.(use needle pliers to bend the reed wires or you will break the reed switch). both ends protrude from the hole.
The reeds will stick out <1cm, also you need to mount the electronics on the back, so add a rim around the board 1-2 cm's to allow for this.
so no need to hollow out the board and no pcb for the switches/leds required.